We have our flights booked! We (wonderful parent in laws and hubby) will leave GR on November 18th and arrive back home on December 1st. The first 6 days are in Dhaka, Bangladesh. Then we spend 4 nights in Kunming, China. The other 3-4 days are spent in transit. Here are the maps for the geographically challenged.
Map of Asia: Bangladesh is in the south central part of Asia (the drain of the entire continent). And, well if you can't find China, um, thats pretty sad.
Here is a map of Bangladesh. The capital is Dhaka which is right in the center.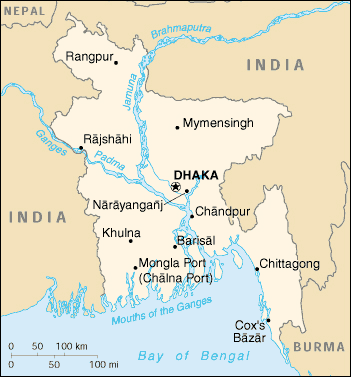 Here is a map of China. Kunming is in the very south, central part of China in the Yunnan providence.
All in all it will be over 17,000 miles of travel! Whoa. Better find some good reading material or start saving for an ipod or something!